WE ARE MEETING OUTDOORS !! ALL ARE WELCOME !!
​
We are excited to invite you to our seven Outdoor Sunday Worship Services beginning July 26 till September 6. The worship service will begin each Sunday at 9:00 am. We will be gathering for worship at 45 Lantern Lane, Sharon. In the event of rain, the worship service will be held at Hope Church, 152 South Main Street, Sharon.
​
As we want to create a safe environment for everyone, we encourage that you bring your mask and wear it (We will provide one if you don't have it). Please practice social distancing and hygiene protocol. Use hand sanitizer and avoid shaking hands and hugging.
​
For those who have to stay home for health and other reasons, we will be Live-Streaming our Sunday Worship Service simultaneously at 9am on Facebook. We are looking forward to seeing you either in person at Hope Church or through the Live-Stream.
Hope Church is a Christ-centered, Scripture-based, Spirit-filled, resilient, welcoming, multi-racial & multi-generational group of believers who are seeking to make a difference in the community through our love and respect for all the people.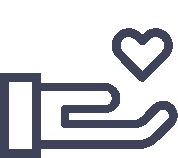 "Whoever is generous to the poor lends to the lord, and he will repay him for his deed."