Mask Requirements !!

​
​
As per our district mandate, we require everyone to wear a mask while in the service. Masks may only be removed while singing in the worship team, praying, reading scripture, or preaching. If you are coming with family, please sit together; otherwise, keep a distance while seated. And also, please maintain social distancing while fellowshipping after the service

If you have any COVID symptoms or are immuno-compromised, please stay home and follow the service via Livestream. We hope you understand this is an official requirement from the district and cooperate with us. We want Hope Church to be a safe and welcoming place for all people to come and worship the Lord. Please continue to pray that God will keep us all safe
​
Hope Church is a Christ-centered, Scripture-based, Spirit-filled, resilient, welcoming, multi-racial & multi-generational group of believers who are seeking to make a difference in the community through our love and respect for all the people.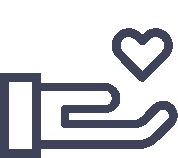 Each of you should give what you have decided in your heart to give, not reluctantly or under compulsion, for God loves a cheerful giver.
2nd Corinthians 9:7